Contact Info
Immanuel Campus of Care
11301 N. 99th. AVe
Peoria, AZ 75345
Phone: 623-977-8373
Fax: 623-876-6183
Website:
www.immanuelcares.com
Photo Tour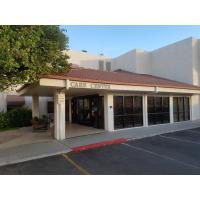 Services
Independent Senior Living
Assisted Living and Memory Care
Skilled Nursing
Long Term Care
Behavioral Care
Hours of Operation
The "Care Center" is open from 8:00AM to 8:00PM
The "Gardens" and the "Manor" lobby hours are from 8:00AM to 5:00PM


About Us
Immanuel's Care Center received an "A" Quality Rating Certificate from Arizona Department of Health Services (). At the Care Center, we offer care for Behavioral, Skilled Nursing, and Long Term Care for our residents.
Our residents take part in creating their menus for breakfast, lunch and dinner and they have a variety of delightful options to choose from. We also have a full time in-house Registered that works with our interdisciplinary team to tailor nutritional advice, interventions and follow-up assistance in navigating therapeutic diets, food allergies as well as cultural and religious preferences. At Immanuel we encourage resident preference to enhance quality of life within our continuum of care. Our Culinary Team was awarded an "A" certificate from the Maricopa County Environmental Health Department.
For Independent Living, the "Gardens" offers seniors three different apartment floor plans, and a BISTRO for fine dining.
Our "Manor" offers the surrounding community "Assisted Living" and "Assisted Living with Memory Care" with studios and one bedroom apartments.
Immanuel Campus of Care is a "Non-Profit" community, and "Equal Housing Opportunity", and accepts .
Immanuel Campus is also proud to announce the opening of physicians office here on Campus, operated by LEADING MDS. They not only service our residents and employees, but are also available for appointments from our surrounding communities. To schedule an appointment, please call 623-295-1190
Seeing is believing, so contact Immanuel Campus of Care for a tour today at 623-977-8373.
Our motto is, "We are here for YOU!"