Contact Info
A Plus Non Slip Surfaces LLC
Richard Campbell
18043 W Post Dr
Surprise, AZ 85388
Phone: 623-202-1028
Contact Form
Website:
www.aplusnonslip.com
Photo Tour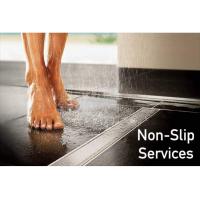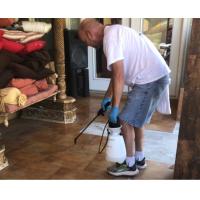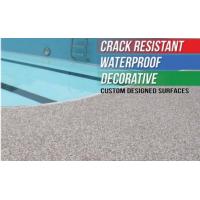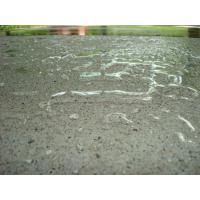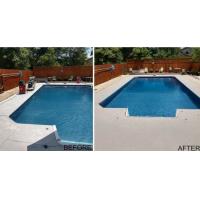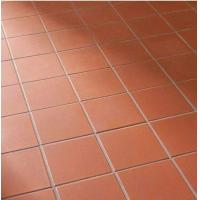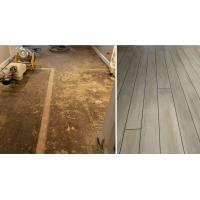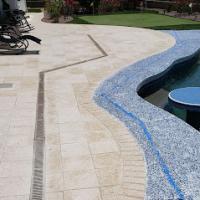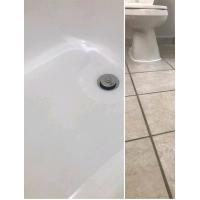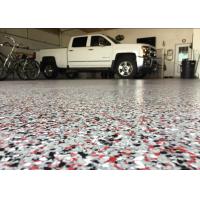 Going Green Commitments
We comply with all federal and local regulations with all of our services and all of our products are made in the USA and are environmentally friendly
Hours of Operation
7 Days a week


About Us
What is A Plus Non-Slip Surfaces? A Plus Non-Slip Surfaces is a company focused on keeping you, your loved ones, guests and employees safe from a slip and fall accident.This is accomplished by increasing the friction on surfaces (wet & dry) to prevent slip and fall accidents. Our slip resistant solutions increase the Coefficient of Friction to a 0.80 or greater. OSHA and ADA (Americans with Disabilities Act) recommend commercial surfaces have a Coefficient of Friction of 0.60 or greater. Avoid costly litigation, reduce liability & lower insurance premiums by having your surfaces professionally treated today.

We offer a full line of solutions to make any floor surface anti-slip including tile, terrazzo, travertine, wood, laminate, vinyl, concrete and metal stairs, ramps, bath tubs and showers to include ceramic, porcelain, fiberglass, acrylic, and cultured marble. We also offer a full line of epoxy concrete coatings. An approved PORA vendor for the communities of Sun City West, Sun City Grand and Corta Bella.
Residential, commercial and industrial services. Businesses are eligible to receive thousands of dollars in IRS tax credits and reduced insurance premiums with our non-slip solutions. Licensed, bonded & insured AZ ROC#326958 CR-34

Decorative Concrete Flooring Systems: All labor and materials included in prices

* GraniFlex System (better & stronger than epoxy, polyaspartic, acrylic systems and is 100% guaranteed crack and fade resistant)--$6 sq ft (for more information on GraniFlex we recommend this website: www.graniflex.com
* Basement, swimming pool, water fountain waterproofing--price varies
* Epoxy--$5 sq ft
* Concrete Rust Stain Removal--priced by the hour at 1 hour minimum $50
* Stained Concrete---$3 sq ft
* Rustic Concrete Wood Overlay--$7 sq ft
* Water Base Concrete Staining--$3 sq ft
* Acid Concrete Staining---$3 sq ft
* Epoxy Tile--$5 sq ft
* Faux Ashlar Slate/Venetian Stone/Flagstone--$7 sq ft
* Logos--custom price
* Paver and concrete sealing--$1 sq ft


Anti-Slip Solutions: Labor and materials included in prices

Our anti-slip solutions will not change the appearance of your floor or bath tub surface. Our tile floor solution is not a coating that wears off, it is a permanent solution.

* Bathtubs/Shower Anti-Slip Solution (fiberglass, acrylic, ceramic, porcelain)---$60
* Form In Place Anti Slip Epoxy Safety Treads---$75 single car garage, $150 2 car garage for step down; increasing traction and vision awareness
* Concrete and Paver Sealing---$1 sq ft with a 5 year warranty (hydrophobic sealer)
* Travertine Anti-Slip Sealer--$3 sq ft
* Tile Floors---$2 sq ft
* Tile or Travertine Swimming Pool Deck/Patio---$2 sq ft
* Wood, VCT, Vinyl, Laminate Floors--$3 sq ft
* Tiled Shower---$100
*Cultured Marble Shower---$150 and up depending on square footage
We'll Impress You
"Why We're Better" than anyone else is because we are passionate about what we do and enjoy our work to the fullest as well as making you happy and seeing a smiling face afterwards.
Our Guarantee
All of our services are guaranteed with a written warranty. Our concrete coatings have a 10 year warranty and our non-slip services have a 2 year warranty. Concrete wash and seal has a 5 year warranty.