Contact Info
Lifestyle Medicine and Wellness Practice
Dr. Edelita Jamis
15331 W Bell Road Ste 212
Surprise, AZ 85374
Phone: 760-278-3592
Contact Form
Website:
www.theplanedelita.com/
Photo Tour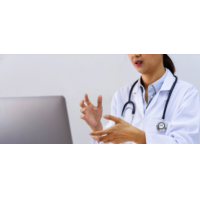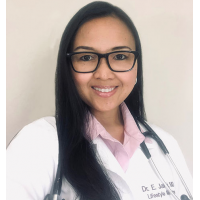 Services
plant-based doctor
lifestyle medicine doctor
health coaching
dietary coaching
disease reversal program
weight loss program
company wellness program consultant
vegan doctor
diabetes reversal program
holistic doctor
Hours of Operation
Monday-Friday
8 am- 5 pm

About Us
Come to Lifestyle Medicine and Wellness Practice to experience what a true healthcare service should be.
Our Goal- Safely reduce/eliminate medications and unnecessary medical procedures while improving patient's quality of life
Our Approach- We use the only prescription that works and is 100% FREE of adverse effects. Chronic diseases such as hypertension, diabetes, obesity, gout, autoimmune disease respond very well with evidence-based dietary and lifestyle intervention using whole food plant-based nutrition, regular physical activity, adequate sleep, stress management, and avoidance of risky substances.
We are the only practice in the valley that is obsessed with delivering real positive health results. Dr. Edelita Jamis can help you understand how our program works by visiting our website and scheduling a FREE 15-minute consultation. Click this
http://www.theplanedelita.com/
Our service will surpass your expectations!
We also help companies create a wellness program that can be integrated into the workplace or make strategic plans to improve the health of employees dramatically. Aside from the objective of a work-life balance, disease-free workers could translate to increased work productivity, decreased absenteeism, which eventually results in health savings and increased revenues. Sounds like a win-win situation! Contact us to learn more.
We'll Impress You
Our unique patient-centered services yield results that patients hope. They finish the program not only happy that they achieve their health goals but they also become inspiration for others.
Mission Statement
To help patients take back control of their health and life.